Greg Gaston
Marketing Director at VaporNation
"Leafly has been a tremendous source of traffic and brand building power for VaporNation."
Target your advertising
Effectively market your brand to an extremely large, highly-motivated audience. With Leafly, you can leverage opportunities for exposure throughout our user experience and monitor the results with your dedicated support team. These include: sponsored content, custom brand profile, tailored text messages, personalized email advertisements, targeted display ads, and video content.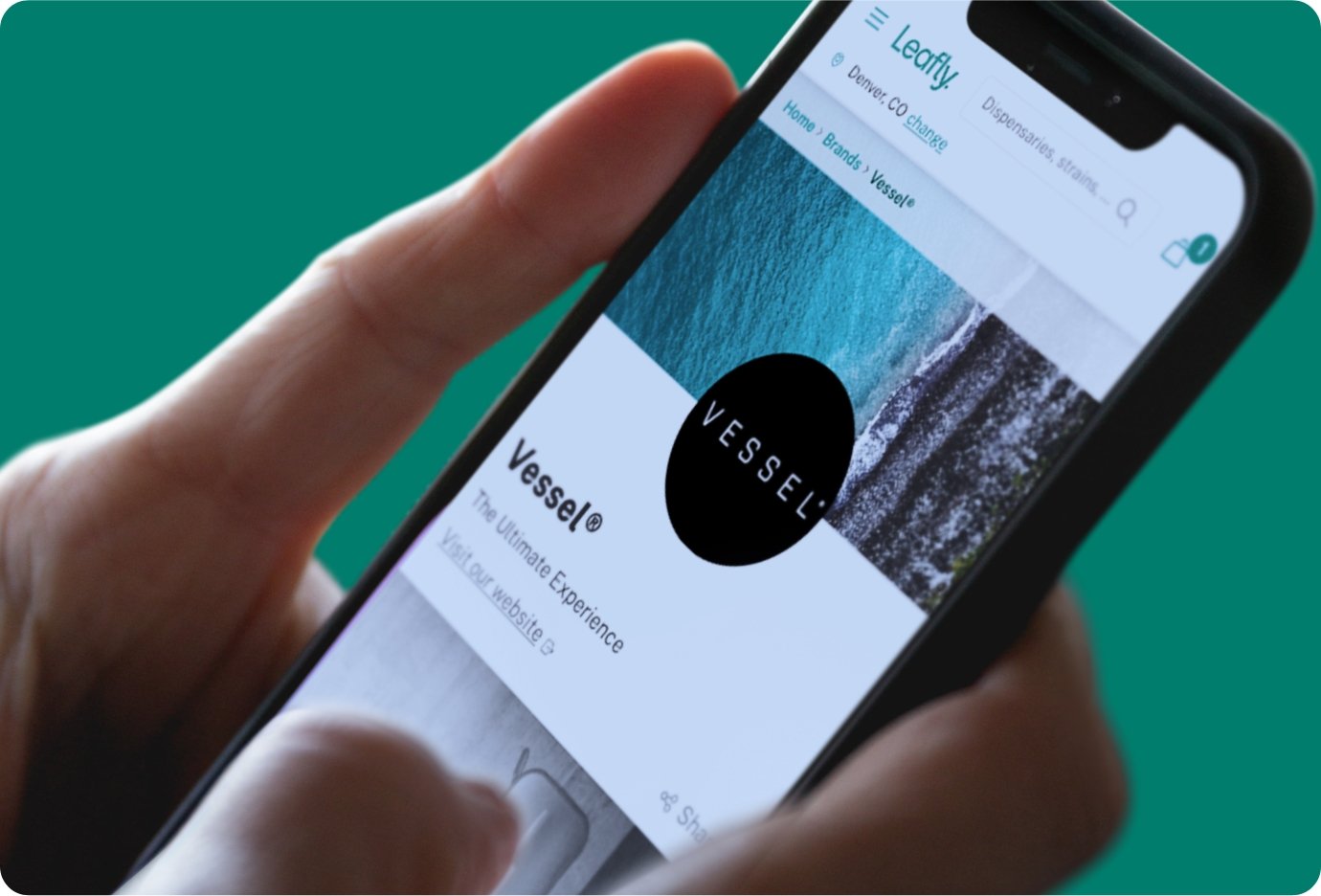 Sell more through Leafly
Get your products in front of an audience of 10 million monthly users. Maximize the potential for purchase by connecting your brand/product to local retailers through an easy-to-use online reservation system that allows customers to order in advance for in-store pickup.
Collect customer reviews
Gain community trust and improve your search rank through the collection of customer reviews from a large network of engaged, expressive consumers.
Enhance your product labels
Simplify your product labels to increase understanding and inclusivity of your product line to all marijuana consumers in partnership with Leafly's network of trusted labs. Showcase your unique brand visually for all consumers through the buying process.
Bottom line:
you will get seen
Let's talk about your business on Leafly, today

Terri Bennet
Owner of Emerald Elite THC
"Leafly has a much better platform than bait and switch campaign. Leafly is other competitors who draw you in with a affordable and fair priced as well as easy to use! Not having to pay extra to post deals is an amazing asset. All around, Leafly is the best platform for business."

Luke Stead
COO of Simply Crafted CBD
"We especially like how our brand manager helped onboard us. They were very informative and helpful getting us set up. It's truly an invaluable service."